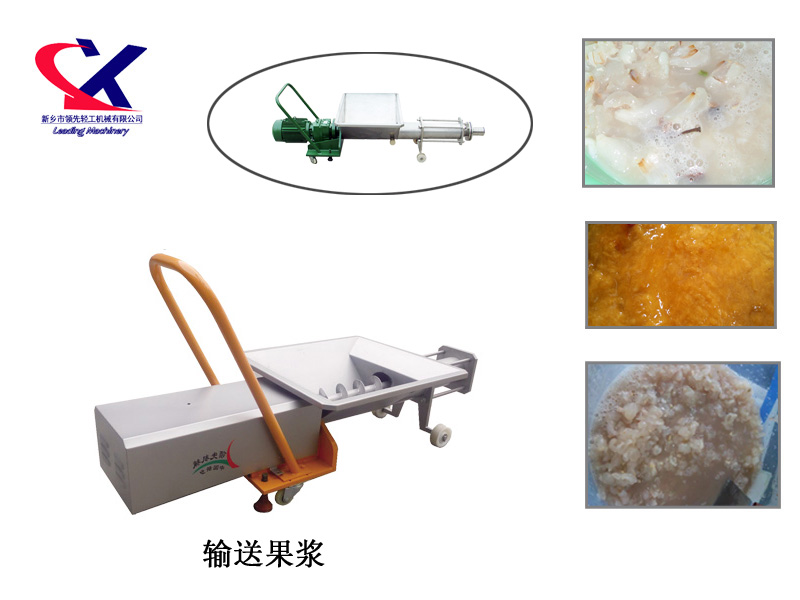 Mango Screwing Pump Conveyor
COROLLARY EQUIPMENT:


DESCRIPTION:
Introduction of Mango Screwing Pump Conveyor
Screwing pump is a kind of volumetric underflow pump in accordance with food hygiene standards and positive feeding function. Underflow pump is a accessory equipment for grape stemming and crushing machine, the application for Screwing pump is transporting grape pulp. Screwing pump can be used alone and used for conveying viscous liquid containing solids.
Features for mango screwing pump conveyor:
  1. Adopting the direct type reducer for driving,
  2. Compact structure,
  3. With mobile wheel and pushing handle for easy moving,
  4. Attractive appearance,
  5. The parts in contact with material are made of stainless steel,
  6. Conforming with the requirements of food hygiene industry.